Exhibition Announcement - Swallowing Geography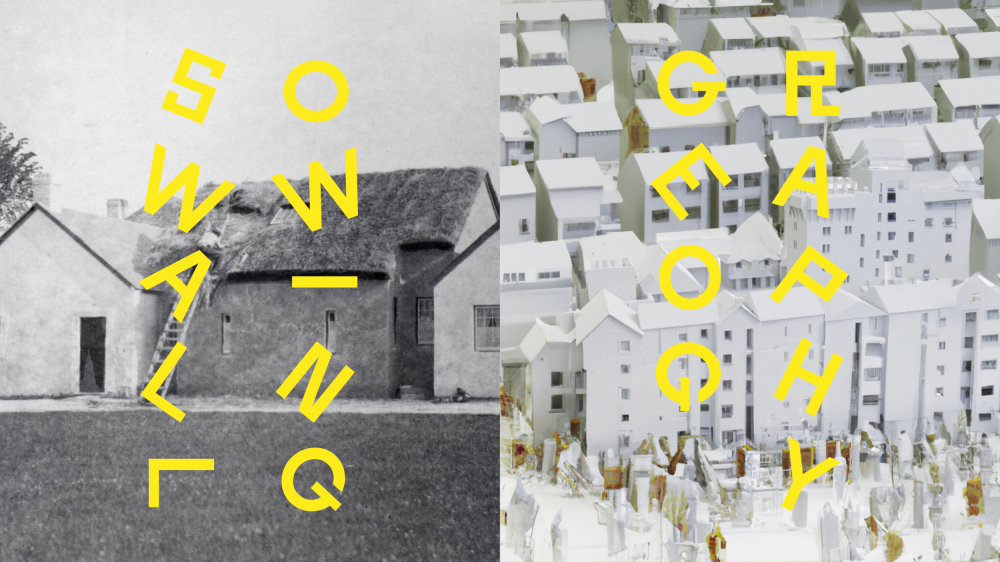 I am extremely happy to be taking part in the exhibition 'Swallowing Geographies' curated by Rachel Botha. It opens in RCC Letterkenny and Glebe House, Donegal, in October.
Swallowing Geography is a dual-venue exhibition and public programme at the Regional Cultural Centre and Glebe House & Gallery in Donegal. The intent of this exhibition is to observe the dynamics between belonging and exclusion in response to the Donegal context. It presents the lived and imagined experiences of inhabiting space, while exploring our engagement with geographical, domestic and digital worlds.

The title Swallowing Geography is borrowed from Deborah Levy's novella which questions the idea of home – "Is home a good place? Or just somewhere to return to?"– and expands on our perception of belonging. The exhibition attempts to share the complex narratives about securing a place in the world where belonging is measured alongside exclusion, and broadly shares experiences of migration, displacement and marginalisation.

The exhibition includes a broad selection of artworks from the Arts Council Collection by Bassam Al-Sabah, John Beattie, Carmel Benson, Pauline Bewick, Deirdre Carr, Francis Carty, Carey Clarke, Felicity Clear, Dorothy Cross, James Dixon, Genieve Figgis, Hannah Fitz, Margaret Fitzgibbon, Martin Gale, Anita Groener, Patrick Hall, Patrick Hennessy, Patrick Jolley, Eithne Jordan, Allyson Keehan, Louis le Brocquy, Ruth E Lyons, Marielle MacLeman, Eleanor McCaughey, Sibyl Montague, Ciarán Murphy, Isobel Nolan, Mairead O'hEocha, Nano Reid, Constance Short, Maria Simonds-Gooding, Rajinder Singh and Andrew Vickery; Caroline McCarthy from the Irish Museum Modern Art Collection; and new commissioned work by Donegal artists Cara Donaghey, Laura McCafferty, Eoghan McIntyre and Jill Quigley. The commissioned exhibition text is written by Emily Cooper and Dean Fee, editors of The Pig's Back journal.

The official opening takes place on Saturday 15 October, 6pm – 9pm, at the Regional Cultural Centre and Sunday 16 October, 2pm – 5pm, at the Glebe House & Gallery.

Regional Cultural Centre opens Saturday 15 October to Saturday 17 December, Tuesday to Friday, 11am – 5pm, Saturday, 1pm – 5pm.

Glebe House & Gallery opens on Friday 7 October to Wednesday 30 November, Monday to Sunday in October, 11am – 5pm / Saturday and Sunday in November, 11am – 4pm.